About Us
Live With Passion & Purpose
To achieve optimal wellness, one must apply it towards every possible endeavor. You can apply a wellness approach towards your environment, community, career, belief systems, physical activities, self-care, healthy eating, self-esteem, and creative activities.
Applying wellness in your everyday life will allow you to achieve your full potential and live with passion and purpose.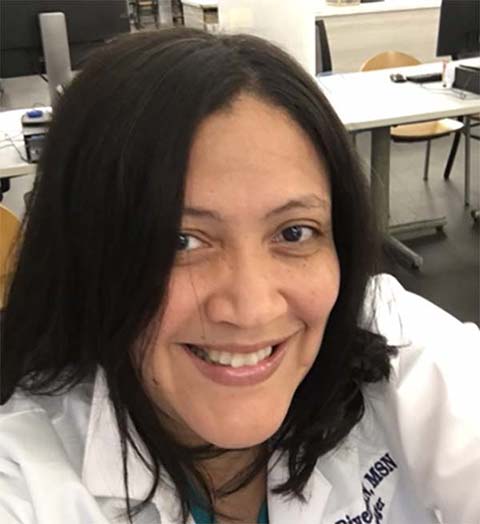 Elsy Rivera - RN, MSN, FNP-BC
Elsy Rivera, RN, MSN, FNP-BC is an ANCC board-certified Family Nurse Practitioner with more than 15 years of experience. She has had the opportunity to work at the Mount Sinai Medical Center and Northwell Forest Hills Hospital. As a registered nurse, she has held different positions such as Clinical Nurse, Case Manager, and Clinical Research Nurse at Mount Sinai West.

She completed her Bachelor of Science in Nursing at the New York University Rory Meyers College of Nursing and her Master of Science in Nursing at Pace University Lienhard School of Nursing. She is a member of the Association of Diabetes Care and Specialists (ADCES)- New York Chapter.

She has a passion for the health professions and has a desire to provide patients with the best access to quality healthcare.
Sonia Oviedo, RN - CDCES
Empower your health with Sonia, a dedicated Acute Dialysis Nurse, and Diabetes Care Specialist. Offering free screenings for hypertension, diabetes prevention, and smoking cessation counseling. Sonia is an active member of the community. With over 20 years of experience, she understands the impact of untreated diabetes.
At Buena Vita Wellness Center, Sonia focuses her skills on preventative care, and is passionate about providing holistic care to her patients. She helps clients understand and self-manage diabetes, while providing tools for optimal health, energy, and well-being. Our center also offers a 12-week weight loss program, non-pharmacologic and holistic pain management, and advanced rejuvenation treatments, all under the supervision of a Family Nurse Practitioner. Transform your health with our holistic approach.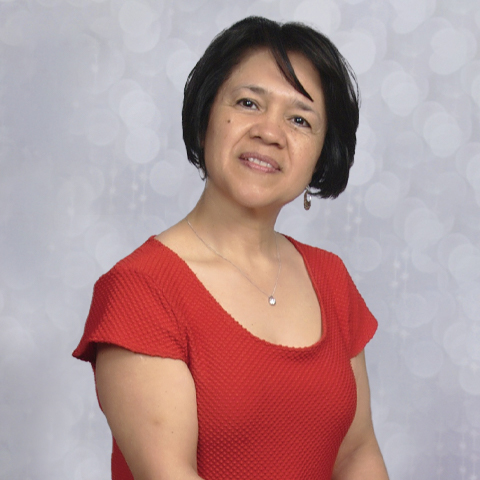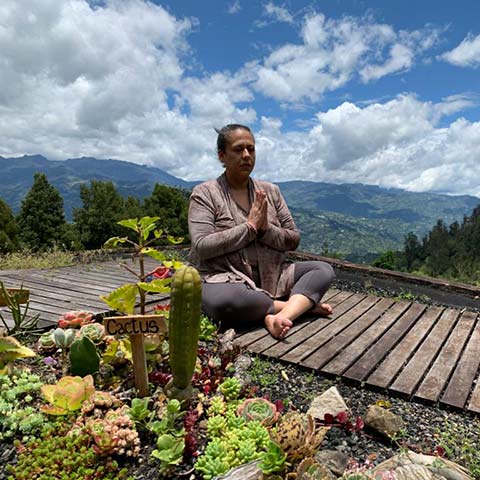 Miriam Lee - Reiki Practitioner,
Miriam Lee - Reiki Practitioner - I consider myself a spiritual scientist that fuses various religious teachings with spirituality. I feel I help others address their challenges by encouraging their spirituality by assisting them liberate themselves from the mind (ego mind).
I started studying and practicing healing methods of Swami Sri Kalewshar from India since 2016, this ancient method incorporates chanting mantras creating vibrations to connect to the Divine. In 2020, I got certified as a Reiki practitioner.
In 2020, I got certified as a mindfulness and meditation teacher. I have recently began working with tuning forks as a sound healing practice. In learning about Ayurveda I discovered I can read your aura.
Loren Suarez - Licensed Cosmetologist
Loren Suarez, a 1st generation Licensed Cosmetologist hailing from the vibrant city of Puebla, Mexico. With a formal education in hair care, also trained as a Makeup artist, and Professional Eyelash Extensions from Atelier Esthetique Institute of Esthetics, Loren has a genuine dedication for her work.
Living in the bustling metropolis of New York City, Loren brings her passion for beauty and self-expression to Buena Vita Wellness Center, where she helps clients achieve their desired look and feel their best.
When she's not at work, Loren cherishes time with her 3 beautiful daughters and is constantly striving to improve her skills and stay at the forefront of the latest beauty trends.
Looking to REINVENT yourself? Look no further than Loren, a leading beauty consultant who is ready to help you achieve your desired look. Just give her a call today!"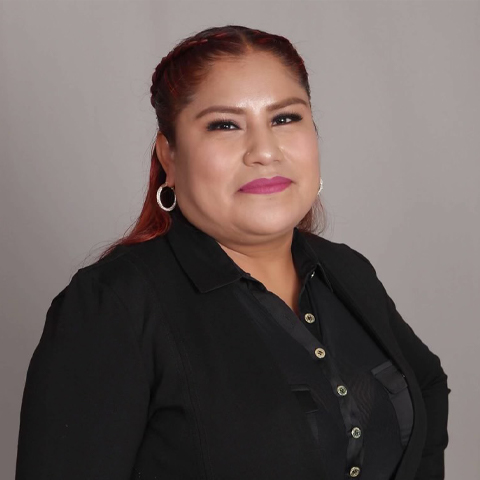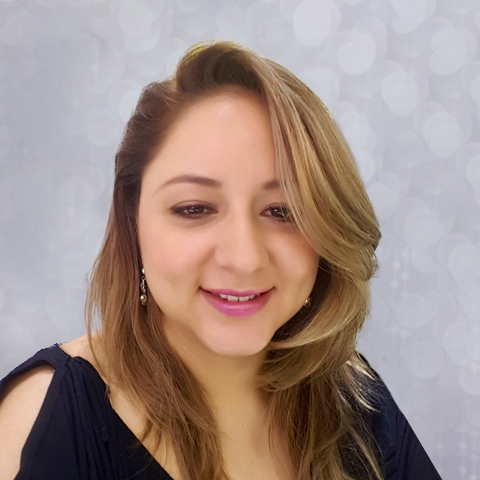 Johanna Aquirre - Licensed Esthetician
Johanna Aguirre is a New York licensed esthetician specializing in skin care regimens and individualized client education. As a skincare professional, Johanna is passionate about ingredient education and maintaining a level of self-care regardless of age. By offering personalized facials, and enhancing clients' features with lash tinting and eyebrow laminating, she teaches clients how to properly care for and love their skin. Her specialties include micro-needling, lash lifting, brow laminating, body cavitation lymphatic drainage massage, maderoterapia, waxing, and facials. Johanna's journey into skincare began as a makeup artist, she loved the art and beauty enhancement that makeup can provide. More importantly, she was passionate about caring for the skin beneath it. In addition to Johanna's ability to empathize with her clients, she helps them nourish their skin, empowering them with knowledge, and enhancing self-care routines.
Daniela Ferland - Zumba Fitness Instructor and Surgical Technician
Daniela Ferland, Zumba Fitness Instructor and Surgical Technician was born and raised in Queens, NY. After obtaining a Bachelor's Degree in Biochemistry from Hunter College, she was able to explore West African dance as well as obtain an associate's degree in dance.
While living the life as a surgical technician for Greenwich Oral Surgery, it was a dream come true. She realized that she longed to reconnect with nature and the mountains. She then decided to travel to Peru and reconnect with her cultural roots. When she returned to New York, she began working for the School of Fuerza Peruana, Inc. as an Artistic Dance Director.
Daniela loves to learn and is a licensed Zumba Fitness Instructor and is certified in BLS. Daniela believes her experience in dance and the medical field, give her the freedom to introduce new and exciting fitness formats for everyone.